Resistance To Change
Shadow-Soft Team
·
1 minute read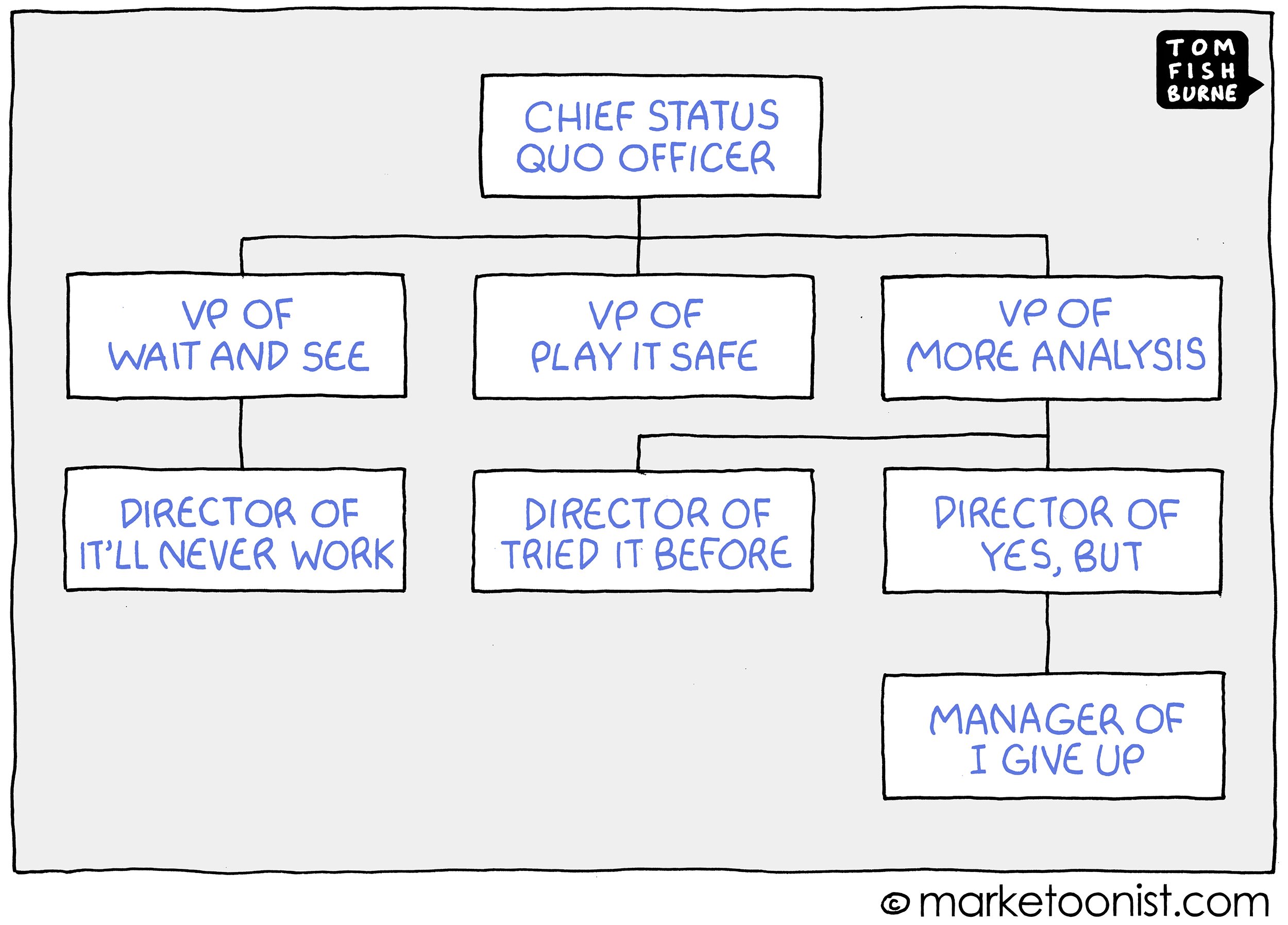 If the only constant in business is change, a close second is the resistance to that change.
In 1959, a product manager at Milwaukee Gear Company, wrote an obscure article entitled "50 Reasons Why We Cannot Change." The product manager compiled this list over 60 years ago but many of the reasons still resonate as if they were written today.
Reason #1: "We've never done it before."
Reason #7: "It won't work in a small company."
Reason #8: "It won't work in a large company."
Reason #13: "Our competitors aren't doing it."
Reason #21: "We don't have the money."
Reason #46: "It needs committee study."
One thing that has changed is the speed of becoming irrelevant. Compaq, Jawbone, Marshall Fields, Henri Bendel, Pier 1, Bed Bath & Beyond, Borders, Sports Authority, Ringling Bros. and Barnum & Bailey Circus, Teavana, Toys R Us, and Lord & Taylor have all disappeared in the last 10 years.
What percent of these legendary companies died at the hands of the Status Quo? 100%
Alan Webber, co-founder of Fast Company, observed:
"Progress is a math formula. It only happens when the cost of the status quo is greater than the risk of change."
That's why we created our Innovation Workshop. IT and Business leaders can encourage dissatisfaction with the status quo and persuade colleagues that transformative innovation is the only way to remain competitive and thrive.
Here's a promise: You'll get more done in 36 hours than in 3-6 months. More importantly, you'll get the budget and approval to bust up the status quo and find a safe harbor from the storms of disruption.
Be a disruptive innovator. The risks of the status quo are too high.
Innovation Workshops are led by Kurt Baumberger, Duke University Innovation & Entrepreneur Instructor and Shadow-Soft EVP of Innovation and Strategy. Learn more about Kurt by visiting his LinkedIn profile.