Budget Approval
Shadow-Soft Team
·
1 minute read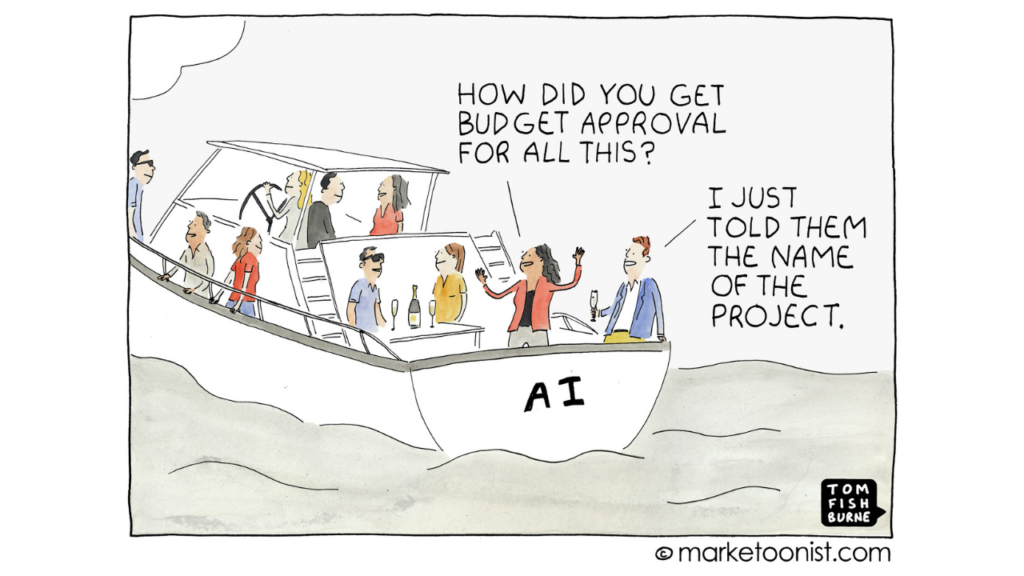 Getting budget approval is always a pain. Only a "silver bullet" like AI can command millions in investment with no specific deliverable requirements.
And it really gets on a CEO's radar when someone like Nat Friedman, former GitHub CEO, voiced the level of hype related to Generative AI at a Jasper conference recently:
"I think this is going to rewrite civilization — Buckle up."
Various forms of AI have long been riding Gartner's famous Technology Hype Cycle, hitting the "Peak of Inflated Expectations" before slipping into the "Trough of Disillusionment." Eventually, the theory goes, some form of the technology rises up the "Slope of Enlightenment" to find widespread adoption in the "Plateau of Productivity."
Kubernetes is currently rising up the "Slope of Enlightenment" with Chick-fil-A using Kubernetes on the Edge to expand restaurant capacity in remarkable fashion by capturing POS keystrokes and converting them into directives to the kitchen to drop more waffle fries in real-time.
Imagine what you could do in Kubernetes with the funding AI is getting. Amazon is using Kubernetes to provide "pick, pack, and ship" directions to everything from automated robots to human forklift drivers.
Capital One shifted to Kubernetes to increase the resilience and speed of fraud detection and credit decision systems that worked on millions of daily transactions. Keith Gasser, Lead Software Engineer at Capital One, said:
"Kubernetes helps us launch apps in as little as two weeks – something that would have previously taken an entire quarter or longer."
But before Kubernetes was approved, it had to pass Security requirements. Because Kubernetes allows you to treat each cluster and container as its own security boundary, Capital One was able to ratchet up security from Layer 4 to Layer 7 making Zero Trust closer to reality. So if you want to get funding like AI initiatives, talk about the increase in security Kubernetes can deliver.
Download our Security Framework to help you get started. Then you can begin thinking about what you're going to name your boat!