Big Data is often used to describe an organization's pursuit to effectively manage and relate large quantities of data. However, typically they're unable to give any reasoning or identify any specific problems they are hoping to solve. The fact is that like DevOps, Big Data Analytics does not refer to any specific practice or tool. Instead, it encompasses the idea of using Data Science to organizing and relate huge chunks of information that are just too large to search through by hand.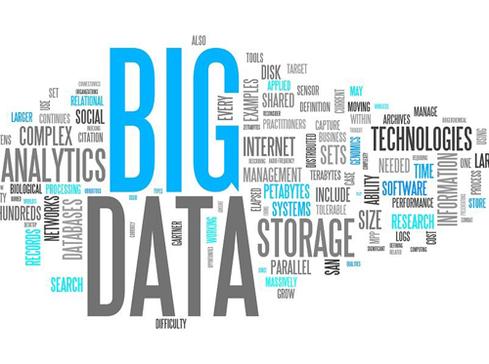 Simply put, an organization does not have a problem just because they have a lot of data. An organization has a need for Big Data Analytics if they have an area of interest which contains a lot of unstructured data they are trying to make sense of; it can also be useful in improving areas where speed to relevant information is key. Keeping that in mind, does your organization have a need for Big Data Analytics? What specific use-cases is your organization looking to address?
Depending on the business vertical, an organization's approach to Big Data Analytics should vary to focus on their individual concerns. The CEO of Pentaho, Quentin Gallivan, reported to InformationWeek.com there are few common areas that are being currently addressed through analytics.
Cyber Security
With the size of systems and the number of cyber attacks increasing on a daily basis, its important that security monitoring evolve to intelligently discover new threats across the enterprise. Big Data Analytics can be used to scan information from firewalls, intrusion detection systems, databases, security event monitors, application servers, antivirus and more to find common patterns and recognize incoming attacks before intruders have a chance to steal business information.
Root Cause Analysis
As mobility has grown in the marketplace, everyone's idea of patience has since become nonexistent. In order to keep customers happy, organizations need to maintain an immediate response time with little-to-no errors for all their software. Big Data Analytics is really helping in this space by discovering problems before customers notice and pinpointing the root cause of the issue; this helps organizations fix issues quickly and easily without digging through log files by hand.
Customer Data Refinement
Product placement can be pretty infective without knowing your customers typical buying habits. Amazon, Google and Facebook have all invested heavily in using Big Data to create compelling advertisements.  Using Hadoop, Apache Spark, and similar software, organization are able to process massive amounts of customer data finding links between previous purchasing habits and future sales opportunities.
Market / Research Predictions
A large use case for Big Data Analytics involves finding causes & patterns for changes to the stock market, sport outcomes, health problems, weather and more. This can involve searching a large amount of information from twitter feeds, Facebook comments, historical stats, and other areas of interest which may be able to provide some relevant insight.  If a field of study isn't chosen though, there would be nothing to compare the data against leaving you with nothing to find.
And much more…
One day technology may become intelligent enough to grab all our data and magically come up with new ways to solve all of our problems.  However, for the time being any company selling Big Data solutions are really just selling a framework and the ability to easily search on your data.  That is a useful capability but the real value only occurs once a field of study is selected and analytics are introduced. If you or your organization is looking to improve your business through Big Data Analytics, contact us for assistance in organizing your efforts today!